It used to seem odd to me that we call the high land on the Island 'the Downs'.  Surely they're the Ups?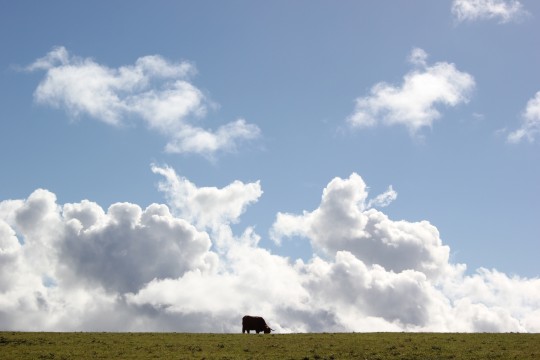 Apparently it stems from the Anglo-Saxon word dun, meaning 'hill'.  On the Isle of Wight these chalky ridges stretch across the length of the island, making them great for one big all-day walk, or dozens of mini adventures.  Our recent habit of diving in the car on a Friday evening to catch the last of the light inevitably takes us Up Downs and we revel in the high fast winds and the ever-changing clouds, with the brightest rays of sun and the biggest plops of rain.
It's always fun to come up here and get whipped about in the wind and lean against it's push.  We had to belt it down the hill again as the rain descended.  But it wouldn't be a mini adventure without a few mishaps.