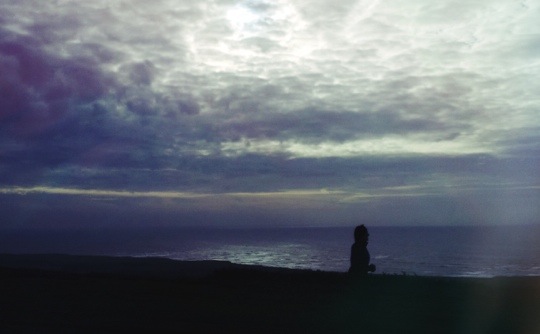 Finding an easy pace doesn't come naturally to me.  I'm the one bursting off the starting line, then later gasping for breath whilst everyone else overtakes.  I love the  feeling of being able to run ever greater distances, but I still sometimes find my legs petering out to a walking pace.
I'm searching for that sweet spot between race and plod, where your legs get in to a rhythm and feel they could keep going for ever.  I keep my eyes on the horizon, stand straight and breathe deep while my feet keep pounding.  That perfect rhythm requires all my attention- blissful distraction from the rest of the world.
I could listen to music, but it seems to distract.  There's enough of a beat in the air already.  Were I plugged in I wouldn't notice the flock of waders with their bright red beaks, who fly off on the wind; or the rabbit tucking in to the hedgerow beside me; or the splash of my feet in a grass-lined stream.  Perhaps all these little pieces around me will help me find an easy rhythm.  And, if my legs do just drift to a halt, there's always the photo opp excuse..