Blogtacular was a flurry of colour, friendly faces, and words of encouragement, just as expected. I didn't expect it to take me days for everything to percolate down to words on the page. Most of it still lingers in the corners of my mind, just out of reach. So, for now, just a few of the things that caught my eye…
Creativity: an oft overused term that felt perfectly justified in a building filled with people sharing new ideas and generally making stuff that rocks. Marte really inspired me with her persistent focus on the things she felt passionate about in life and ability to carve out a career by focusing on her three great loves: travel, food, photography.
Connection: to walk across a room and be able to give a cheery hello, be it to a stranger or a friend, is so refreshing after the many winter months when we only connect with each other online. I'd be inclined to say it was lovely, but that was one of the 'banned words' on Mollie Makes' talk.
Community: Blogtacular builds a sense that we're all part of something exciting, even for those joining in through the weekly twitter chat, or the virtual conference. Grace Bonney's reminder that there is room enough for everyone only added to a sense of camraderie. We all have our unique and valuable perspective. Community is always better than competition.
Collaboration: I was inspired by the collaborative efforts of Judith De Graaf and Igor Josifovic, sharing their passion for house plants with a growing online community, with a focus on giving back to the huge international group of urban jungle bloggers they have brought together.
Coffee: I was pleased to join in the early morning photowalk with Xanthe and a group of other bloggers wielding cameras and bright balloons. It was so much fun to coordinate shots as part of a group. I'd never before come across #instagrammerdown or that clever person-repeated panorama trick (you know the one, right?!)
Getting to the photowalk in time required a 5am start, so the day was full, and requiring of much coffee. Top tip for next year – pack Jelly Beans. I wouldn't Walk the Wight without them, and a full Blogtacular day requires just as much stamina.
I was glad I'd taken my bike to London; the slices of fresh air I squeezed in to my day (through St James and Hyde parks, round the back roads of Mayfair and Soho) were just what I needed to polish off a colourful day.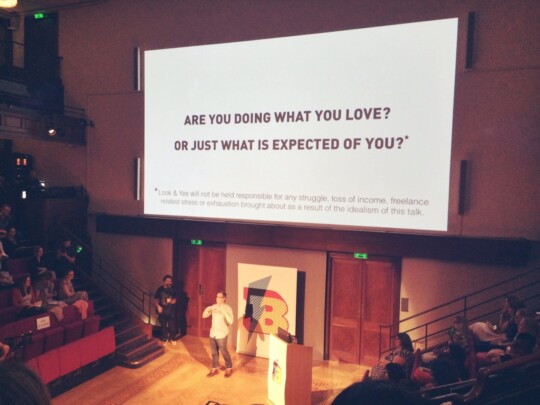 Finally, the many conversations I shared over the weekend convinced me to close comments on my blog. I love having conversations with people who read my posts and it's so much easier to properly chat on Twitter or Instagram. So, do please say hello!