Wednesday's almost here and I'm still brimful from the weekend of family celebrations, games with friends, and incredible food from start to finish.
Friday was marked by the perfect steak at the Angel & Blue Pig. The whole family arrived in Lymington by boat, train, or bike to surprise my dad and celebrate a rather auspicious birthday.
Saturday played host to the best ingredients I've ever tasted. We were defiant of the drizzle and arrived at the door of The Pig Hotel after a muddy tour of woods, streams and parkland, to dry by the fire and drink mulberry cocktails.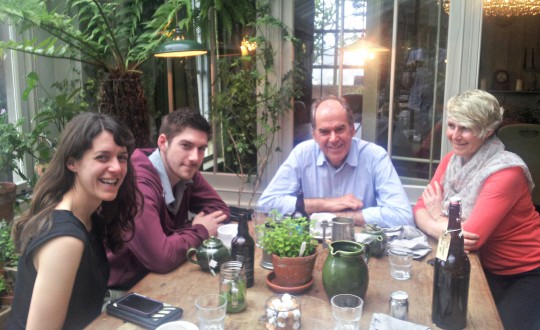 We ate in a bustling garden room of irresistible dishes (including a burnt cream to die for) and filled up on delicious food and good company. No amount of drizzle can dampen spirits when there's this much fun to be had.