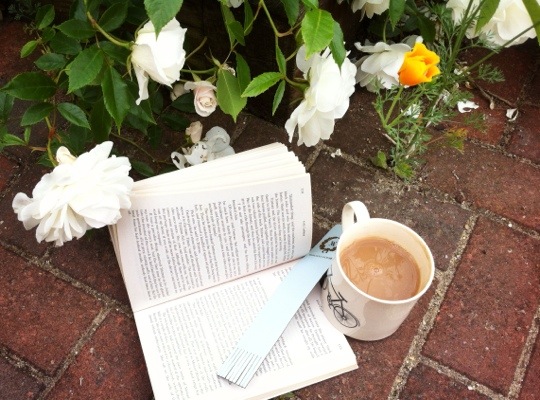 I've read some great books recently: Big Machine was a crazy visit out to San Francisco, with bizarre people and even stranger happenings; Journey to the River Sea was an exotic amble upstream to unknown jungles and ancient cities; Ape House was an invitation to meet with bonobos and enjoy some classic pulp adventure along the way.
But, the last couple weeks I've been in a reading rut. I'm easily distracted and it's just so much easier to play on Instagram, or flick through a magazine, rather than properly focus on a book. It's like grabbing a chocolate bar, instead of baking that blueberry buckle cake, even knowing the latter would taste better.
And it's not for lack of a good read. I've got Neil Gaiman's Stardust on the go at the moment. He imagines the most fabulous worlds and writes the most perfect sentences. There's really no reason I shouldn't be diving in, with no regard for distraction.
But first I'm going to go bake that cake.